Home Buying and Selling Made Easy!

Edenton North Carolina Real Estate - Edenton Homes For Sale
Hertford Homes For Sale - Chowan County NC Real Estate

My ERA.com listings
David E. McCall
1623 Virginia Road
Edenton, NC 27932
(252)333-9969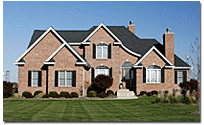 Click the picture to view my listings


Buying a home can be one of life's most exciting experiences – and one of the most challenging.

David E. McCall, a Real Estate Professional, can guide you through each step of the process and make your real estate purchase experience a smooth and knowledge-based process.
He offers:
Unsurpassed knowledge of the market!
Access to thousands of properties through the Multiple Listing Service
Superb Real Estate experience and knowledge
The backing of the ERA organization
Internet access
Membership in Real Estate Associations
Strong relationships with local lenders
Knowledge of available financing programs
Team concept of servicing clients
Working with David ensures that your transactions will be handled professionally – which is why it makes sense to talk to him before you buy or sell! He can assist you with land, homes and waterfront in Edenton, NC real estate, Elizabeth City, NC real estate, Hertford, NC real estate and Columbia, NC real estate. He provides extensive coverage throughout the Albemarle, including Chowan, Pasquotank, Perquimans, Bertie, Washington, Gates, Currituck and Tyrell counties. He can give you insight into properties throughout the Outerbanks--including Nags Head, Kill Devil Hills, Duck, Hatteras and Manteo. His primary focus and experience, however, remains with the Innerbanks of northeastern North Carolina.
Brief Resume:
May 2008, David is recognized by ERA Franchise Systems LLC and awarded the "Beyond Excellence" national designation for 2007. Additionally, he is presented by duPont REGISTRY the "Top Luxury Real Estate Professional Award," in recognition of being one of Who's Who in luxury real estate's top performers. His total sales volume increased from $1.9 million in 2005 to $3.7 million in 2006 to $4.1 million in 2007--ranking him at #37 out of 479 area Realtors.
We are committed to providing the highest level of customer service to make your real estate transaction as smooth as possible.

Commitment to Excellence: David served as the first Program Director of North Carolina's Oldest Brick House--the Newbold-White House, ca. 1730; and he participated in many archaeological and historical studies in his lifetime. He worked as a child abuse investigator for the state, as a private investigator in Raleigh, North Carolina; and he authored the book entitled, "Crimes Against Children." Along with his experience as a newspaper reporter and photographer and travels to Mexico, Alaska, Hawaii and the deserts of northern and southern Arizona, David brings a great deal of experience and knowledge to the Real Estate Industry--right here in Edenton, North Carolina.
Technologically Savvy: David uses the latest technology and employs these techniques and tools to market your home. His marketing plan allows his clients to sell their homes for the most amount of money in the least amount of time, with the best terms, and with the least inconvenience to them.


Recognition

May 2008: Earned ERA's "Beyond Excellence" and duPont REGISTRY's "Top Luxury Real Estate Professional" awards.
June 2006: David was ranked #1 Agent in sales volume for ERA's HRC Council. Nationwide, he was in the TOP 3% of more than 25,000 agents. He remained in the TOP 3% of ERA Agents nationwide throughout 2007.
July 1999: David is recognized as TOP Salesman for setting a new record in selling "31 Cars in 31 Days."
June 1980: David holds title to the Algernon Sydney-Sullivan Award--an Internationally recognized AWARD given to those inclined to serve Humanitarian needs.
1973: David is awarded his Eagle Scout title and soon finds great satisfaction working with the Navajo Nation on the Reservation in central Arizona for five summers in the last half of the 1970's.